About Chris
Welcome to the online gallery of Kenai Photography, and thank you for visiting. I hope that you enjoy my work and find something that inspires you.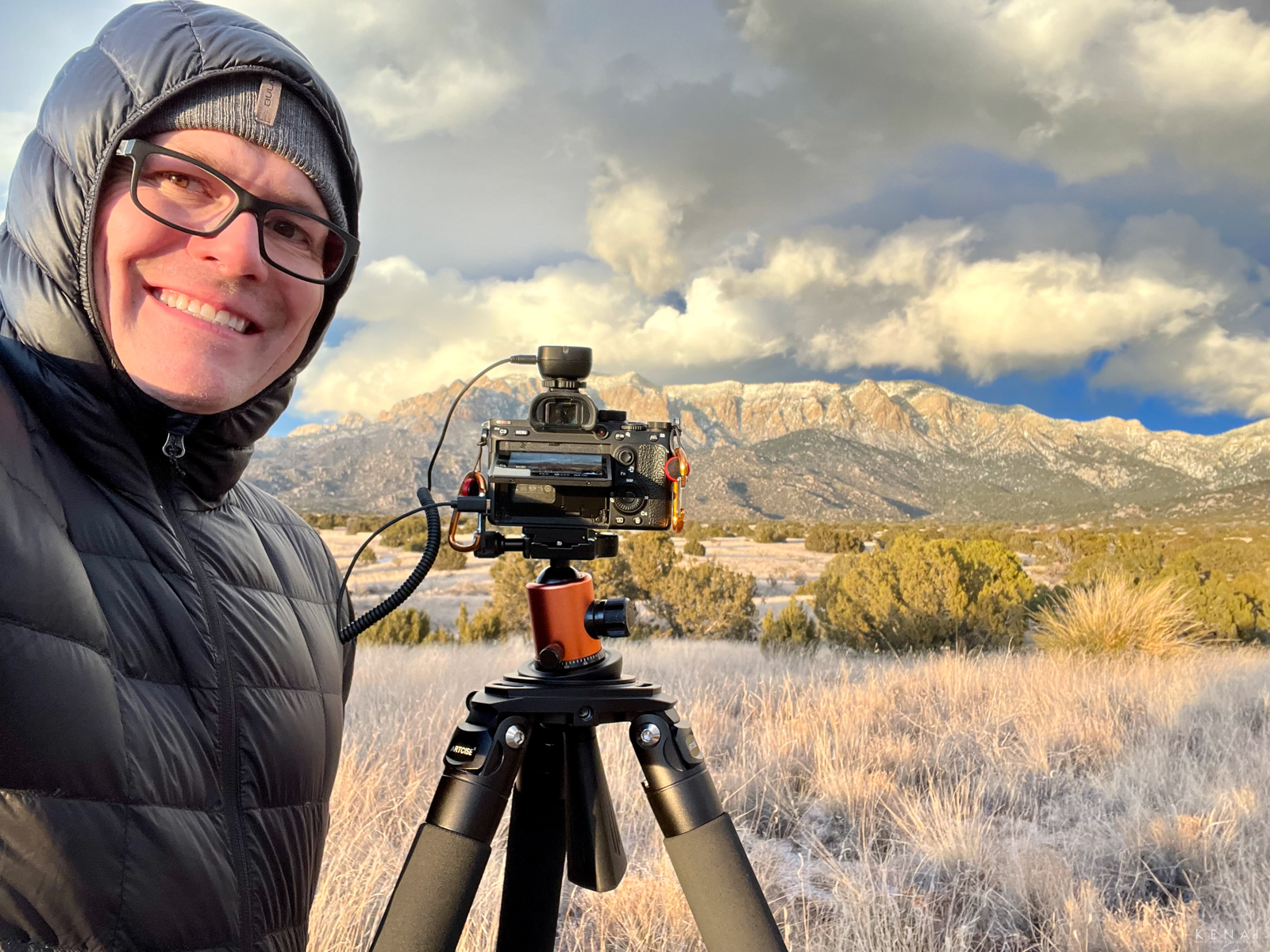 I have lived in the New Mexico for eight years. I've also lived across the United States, from New York to Arizona, Florida to Alaska. I spent five years in Europe and a year in the Middle East. After graduating from West Point and serving as a military officer, I earned a PhD (Go Spartans) and worked in another field. But the lure of the great outdoors and my desire to produce art finally inspired me to pursue photography. Many of my happiest memories growing up were of living in Alaska, exploring as far from civilization as I could get. Alaska's Kenai (keen-eye) Peninsula inspired the name. I travel as often as my kids let me, including back to Alaska.

While some of my work is traditional landscape or nature photography, I also enjoy minimalism and abstract work. Much of this interest comes as a reaction to living in a modern world often saturated with content and noise; as the world becomes louder, I strive to make my art quieter. I think many of these photos best convey the peace and contemplative space that only nature seems to reliably offer. There is also an elegance and understated simplicity to these images that is difficult to match.

I also do as little post-processing on my images as possible, striving only to recreate what I actually saw in the field. It is of course possible with Photoshop and other programs to create stunning, even amazing scenes... that have never occurred in nature. I am not a computer artist; I am a photographer. With rare exceptions (for instance, my time lapse of Shiprock under stars) what you see is what I saw.
I am very selective about what I will publish or print; perhaps one photo in five hundred makes the cut. I recently decided to offer my prints exclusively on Lumachrome™ HD metal because of its stunning depth, vibrance, and durability. If you prefer other mediums or to arrange a consultation to discuss you unique needs, please contact me directly.

As you look through my galleries I genuinely hope you will slow your [sc]roll and enjoy some quiet reflection on nature's beauty. My images are not meant to blow you away with loud, flashy colors; instead, I hope they will slow you down. In these hectic times I can offer little that is more valuable than that.

Cheers,

Chris